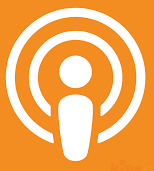 Uplink Underground's own Arthur Franz appeared on a couple recent podcasts to talk about our projects and game design in general. Check them out below!
Indie Board Game Designers podcast:
Art appeared on Episode 43 (40:32) of this podcast that focuses on indie designers and their products and processes. He and host Patrick Rauland discuss getting started as a game developer, making Breakaway Football, building an audience, and so much more!
Website link here.
MP3 Audio here.
The Game Crafter Official podcast:
In Episode 186 (45:07), Art discusses using the Game Crafter website for on-demand printing and fulfillment with the guys that make it possible. Really great info for aspiring game-builders and fans of gaming in general.
Website link here.