At Uplink Underground Games, we love libraries almost as much as we love board games. We encourage our local branches to champion themselves as Centers of Excellence in board gaming. To that end, we humbly offer a few modest proposals in how to energize your local community around the gaming table.
***
Game Hack Nights – Encourage participation from the community by offering Game Hack Nights at your local branch. The constraints are simple – make available a set of classic board games, from Monopoly to Chess or Checkers to The Game of Life. Break participants into small teams, perhaps groups of 3 or 4, and challenge them to "redesign" the game in a fundamentally different way in a given time frame.
Create a new mechanism to apply to an existing game, convert a strategy game into a dexterity game…anything you want! Participants could:
Introduce new mechanisms into the game rules. A list of board game mechanisms is available at BoardGameGeek.com.

Combine two games into one. Imagine, for instance, "Jenga + Chess," a dexterity game where the Chess pieces must use bridges to allow fellow pieces to move. Another game might be Siege Warfare, where the Jenga pieces are used to build a castle on part of the Chess board and players must win skirmishes on the Chess board to earn the right to pull "bricks" from the castle. Jenga pieces could be used as obstacles on the Chess board, constraining movement and lending itself to a World War I trench warfare theme. The possibilities are endless.
Give people room to be creative and have fun. It's amazing what innovation can arise from structured play.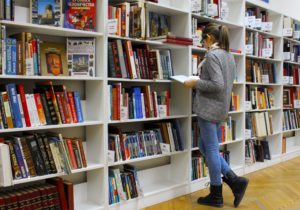 Dedicated Game Shelves/Spaces – Allow patrons to reserve a quiet study room to play board games in 1-hour blocks. These can be free of charge or carry a small fee, perhaps an hourly charge after the 1st hour. Turning your local branch into a regular meeting place will draw more participants in to see other services, readings with local authors, book drives or other campaigns, which will improve your community outreach.
The games themselves should be kept behind the counter. We recommend unpacking the game components into storage bins or labeled bags to ensure the game pieces stay intact and separated from other games. However, housing the empty boxes on a shelf in public view is a good way to allow patrons to explore available titles on their own. Once they have selected the game, they can check out the game for use in your branch with their driver's license or state ID.
Game Design Workshops – Offer a regular meeting, perhaps monthly, of burgeoning game designers in your area to meet and critique each other's games. Designers are a very supportive bunch who would greatly appreciate your branch for coordinating outreach to other designers in your area. Provide an open bulletin board at the branch for communications or dedicate a page on your website to board games and increase community engagement. If there are local game companies, notable designers, or academics who specialize in game design through a local high school or college, invite them to an informal Q&A at these events.
UnPub Events – UnPub is an established, nationally recognized entity that hosts game testing sessions for unpublished games. Players of all ages can come try the next big thing before it becomes the next big thing, and even offer suggestions on what parts of the game are most fun or least enjoyable.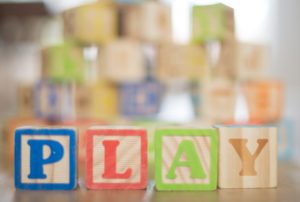 UnPub events are perfect vehicles for "blind play testing," where a game is experienced by players for the first time with no explanation. Blind play testing is invaluable to designers in pinpointing where a rule is unclear, what mechanism is confusing players, what actions the players want to do and when that may be at odds with the designer's intentions, etc.
Community Game Donations – Incomplete games can be a great source of game pieces and assorted bits usable in game hack nights. Encourage the community to donate complete or incomplete games to your branch. Incomplete games can be literally dumped into plastic bins for use by the game designer community. Individual pieces could even be sold to game designers for $0.10 each and generate revenue for your branch.
To encourage more game donations, consider allowing game donations in trade for used books.
Crowdfunding Launch Parties – Game publishers, especially newer game publishers through Kickstarter, may be interested in increasing exposure of a new game project. Consider promoting the use of your branch to promote new Kickstarter projects. Typically, a new project may want to have a "sponsored by" promo tag on any of the other activities mentioned earlier. This exposure could be a flyer inside the branch, an ad on your library website that links to their Kickstarter page. The payment for promoting the Kickstarter campaign would be a free copy of the game for each branch that participates.
Be sure to also solicit game publishers for surplus copies of older games or review copies of newer games.
Thanks! Hope to see you around the table soon!